The Caribbean Motel's Fall Getaway!
No need to let the spirit of summer fun at the Caribbean go! Join us for a fun filled weekend of friendship and music! Here's your chance to "get away from it all" for a couple of days and leave all your worries behind! Join Paul, staff and all the Caribbean Motel gang as the weekend starts Friday, October 8th. Join us for a casual get together while award winning musical sensation Gregg Sansone starts his weekend entertainment with some "Yacht Rock!" Music from Jimmy Buffet, Steely Dan, America, Santana and more! Friday night get ready to celebrate the greatest decade in Rock history as Gregg brings you a Night of the 60s! Everything from the British Invasion and Woodstock to Motown and The Summer of Love! Wear your tie dye and get ready to rock! Saturday afternoon will bring you a Country time with a selection of new and old Country from Johnny Cash and Alan Jackson to Blake Shelton and the Zac Brown Band! Saturday night is "Gregg the Human Jukebox!" Rock on to songs of every genre from the 50s all the way through to today! Bring your requests! Gregg performs over 800 songs!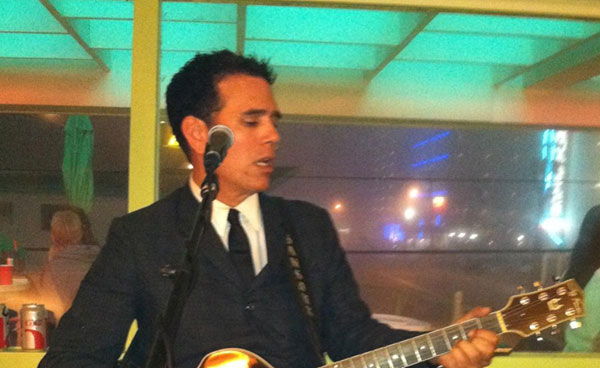 IN THE LAND WHERE CHUBBY FIRST TWISTED...
We're carrying on the great tradition and musical legacy of The Wildwoods!
Live music & entertainment is a staple at the Caribbean Motel – from our all-inclusive party weekends to regular summer appearances by your favorite local & traveling artists!
From solo artists to cover bands & specialty acts, and genres spanning steel drums, oldies, lounge, rock & roll, tiki/exotica, modern pop hits – you name it, it's been played at the Caribbean!
Stay tuned for a lineup of upcoming entertainment this season!
Did you know…
Chubby Checker first debuted "The Twist" in Wildwood in 1960!
Bill Haley & his Comets played hits like "Rock Around the Clock" at Wildwood's Hof Brau Hotel in the '50s!