Our most distinctive collection of accommodations designed for the discerning retro-traveler – simply fabulous are these nostalgic yet newly re-energized rooms that are the very finest in 1950s-era design, style and swank!
Distinctive blond-wood furnishings from the Heywood-Wakefield Modern Line of the mid-20th century – genuine period pieces hand-restored by noted collector/ dealer Chris Parody. Cutting-edge designer bathrooms fashioned with custom tile and fixtures inspired by the post-war look. A riot of exuberant color and plush green carpet to invoke the spirit of the tropics.
All elements combine to set the tone for a unique trip back in time to a place you may know from your fondest childhood memories – or perhaps only in your imagination!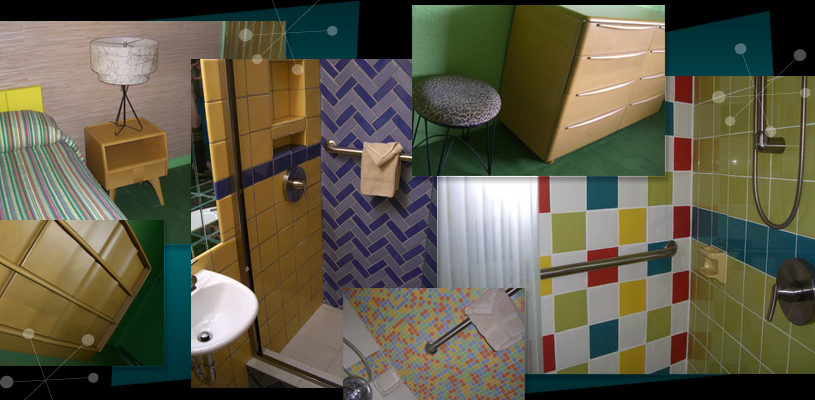 About Heywood-Wakefield Furnishings – the signature feature of the Caribbean Motel's C-Luxe Rooms!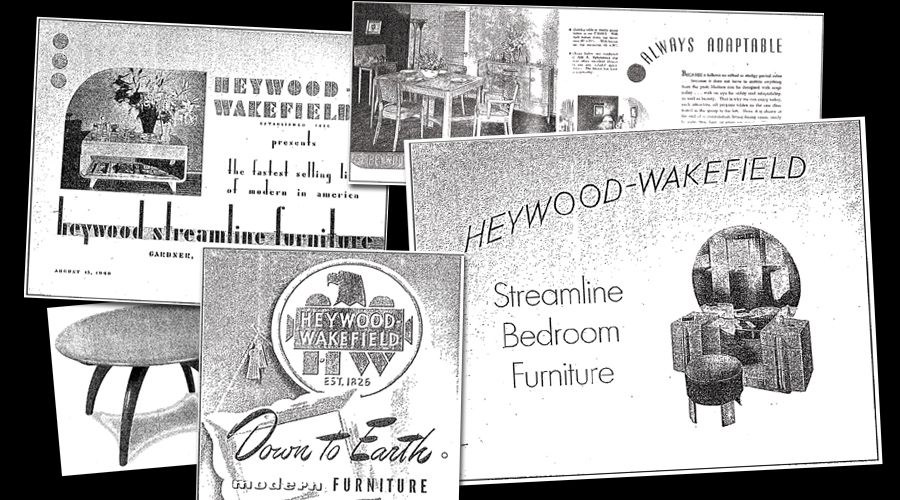 H-W furniture dates from 1826. The mission was to demonstrate that machines could be created to produce furniture of superb design, utility, and construction. The family-owned company never strayed from that mission in its long and complex history that spans two centuries. The C-Luxe Rooms feature the sparkling furniture from the H-W Modern Line made from solid blond maple and birch wood that the company produced from 1936 to 1966. The Modern Line is by far H-W's most collectible line of goods.
Chris Parody of Strictly Heywood has restored all the H-W pieces in the C-Luxe Rooms. It's his passion and his only line of artistic expression. The seminal book on the H-W Modern Line, Heywood-Wakefield, by Harris Gertz, gives "special thanks" to Chris Parody for allowing his pieces to be photographed and published in the full-color book on the most vibrant, fun furniture ever made in America!
All C-Luxe Rooms Featuring:

King Bed or 2 Double Beds
Flat-screen TV
Mini-kitchenette with refrigerator
In-room microwave
Gourmet coffee & tea service
Free Wifi

 

Most C-Luxe Rooms Featuring:

Authentic Heywood-Wakefield period furnishings
Designer bathrooms with custom tile & fixtures
Ocean views from inside your room!